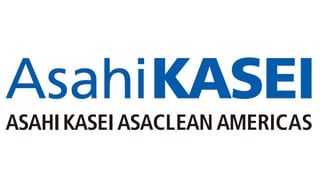 Sun Plastech, Inc., manufacturer and distributor of ASACLEAN™ Purging Compounds, will change its name to Asahi Kasei Asaclean Americas, effective August 1st, 2020.
SPI initially joined the Asahi Kasei Group nearly twenty-five years ago as one of the Japanese company's original American entities. Today its name reflects the close relationship to its parent company.
Phani Nagaraj, Vice President, stated, "This is an exciting new chapter in our history. We are incredibly proud to be a part of the Asahi Kasei family, and this change brings us to closer to the values and ideals that make us the Best Place to Work in the plastics industry."
"We believe our new brand will emphasize our technical expertise and our global focus on product development and R&D which Asahi Kasei is so well known for. Asahi Kasei Asaclean Americas will continue to focus on providing ultimate value for our customers."
Nagaraj emphasized that this name-change and rebranding will not have any impact on the Asaclean products that processors have come to know and love. "Our production, development, customer support, and distribution have not changed in any way. Although our name is changing, your day-to-day experience with the Asaclean brand will continue to match or exceed your expectations."
About Asaclean Purging Compounds
Asaclean is the worldwide-leader in commercial purging compounds. Their product line features mechanical & chemical grades that are scientifically-engineered for optimal performance based on your process and resins. Asaclean purges are optimized for injection molding, extrusion, profile & sheet, blow-molding, and blown-film applications. Asaclean benefits include: faster changeovers/reduced downtime, effective removal of color/carbon contamination, reduced screw-pulls, lower scrap/reject rate, increased productivity and greater cost savings.
Learn about the importance of implementing proper purging procedures by downloading this free industry guide.