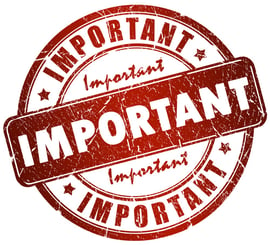 Although it's 2019 and purging compounds are growing in popularity, many companies still incorrectly assume that purging compounds are just a nice-to-have type of item.
Instead, companies come up with diverse ways to purge when changing materials or colors. I have heard countless stories of companies coming up with incredibly creative but ineffective ways to purge.
One process tech once told me that they were using a virgin material for their purging and when they had trouble with a certain material, they add a little Tide (washing detergent) into the barrel. This combination made some sort of a reaction that removed some of the unwanted material sticking to the barrel and screw, and also gave the shop "a nice clean smell." From experience, I realized that these types of DIY purges often lead to layering and further contamination issues on future runs. After talking, I sent over one of the chemical purges that we supply at Asaclean for them to sample and test out.
Once they sampled it, the purging compound took there changeover times down by over 25%. Although they enjoyed the smell of the Tide, the decision was easy. They switched over and haven't looked back. Purging compounds help reduce scrap rates, change over times, and help save your company money. They work effectively and save you energy.
Purging compounds clean your barrels or hot runner systems of contaminants, like carbon build up, previous resins or a colorant that have been run in the past. Purging compound may seem expensive, but if you consult with your Purging Expert, they will show you how purging compounds can save you time in change overs and scrap rates by using less material and not having to do lengthy changeovers.
Finding the right purging compound is key. Spend a few minutes on a conversation with your Technical Sales Representative and you will spend a lot less time, energy, and money trying to come up with your own solutions for processing issues.