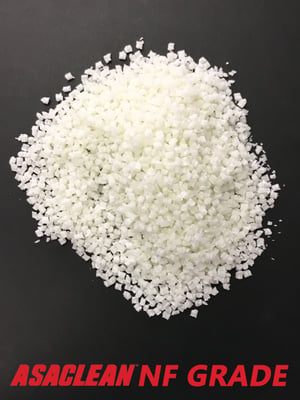 We are updating the packaging options for Asaclean's NF Grade of Purging Compounds.
The Gaylord quantity for NF will be increasing from 1300 lbs to 1500 lbs in the next few weeks.
Due to improvements in our packaging process for NF Grade, we now achieve greater product density in our Gaylords. This greater packaging efficiency allows us to provide you with more NF Grade. No changes are being made to the formulation—the ingredients and ratios will remain the same.
NF Grade is a glass-filled, high performance Mechanical purging compound specially formulated to remove carbon and other stubborn deposits. NF Grade is suited for difficult color and material changes for thermoplastic injection molding and extrusion machines.
If you have any questions or concerns, please feel free to contact a Purging Expert.

Learn about the importance of implementing proper purging procedures by downloading this free industry guide.