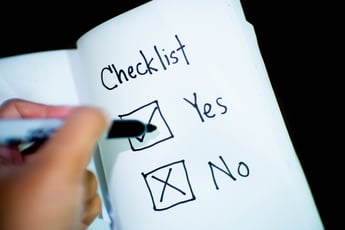 A large injection molding plant in the Southeast has been buying Asaclean Purging Compounds for many years. For a long time, they purchased Asaclean's EX Grade because they dealt with carbon contamination issues. This grade is considered a premium grade and offers high cleaning performance for barrels, screws, and hot runner molds. Most of its consumption was in applications that truly require high performance from a purge. For example, two of the most difficult applications are the color changes of a PA6 resin with 30% load, and a change of material from Pulse GX50 resin (PC+ABS) to polystyrene in a 1600-ton injector.
However, as time went one, they struggled with contamination less and less due to EX's performance. The purging program at this plant gradually became preventative. Purging frequency reached a point where contamination issues never required a tear-down. During a regularly scheduled check-in with their Purging Expert, our team suggested shifting their Purge Program to focus on general purpose grades and recommended keeping EX only for when they struggled with contamination issues. The general purpose grades of Asaclean are designed more for color & material changes, still save on time and scrap, and are often more economical.
While general purpose grades of Asaclean may cost less, that isn't an indictment on their performance. Each grade of Asaclean is designed to do a different thing. In a plant where contamination issues have been addressed with EX and where processors implemented best practices, it is possible to make this kind of shift in your program.
Fortunately, we offer various grades of purge, including more economical options. We therefore recommend that before looking for new suppliers (who will require a significant amount of time and effort), you inform your current supplier of your new objectives and improvement projects. This way you can save a lot of time and resources by working with a good supplier who already knows you well and can support you with savings projects. We want you to perform better and will recommend the grade that makes the most sense--not the grade with the highest cost. Take advantage of your relationship with your Purging Expert and you can certainly achieve greater success by being transparent about your goals and challenges.
Ready to reduce your production downtime to protect your profits? Learn more about how purging compounds and process efficiency work in tandem.