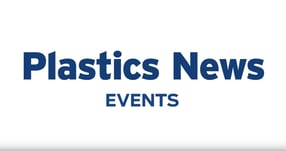 Do you struggle with scrap and excessive downtime?
Every successful processor looks for new ways to get an edge on their competition. In this webinar you will learn 6 easy ways to minimize scrap and downtime and get a competitive
advantage.
Sun Plastech, Inc. & Plastics News are hosting a webinar on Wednesday (9/25) at 2 PM EST that will explain different tangible ways purging compounds can improve efficiency and will discuss several customer examples of how our Purging Experts helped them reduce costs and will host a live Q&A at the end of the session.
Our Project Engineer Jarred Packard will discuss what data to collect, how to collect it, and how to measure performance when you introduce purging to improve your processes.
Join us on September 25th, at 2 p.m. Eastern for "Six Purging Tips to
Minimize Scrap and Downtime." Register today!
Learn how to reduce machine downtime with five quick purging compound tips for your injection molding application.