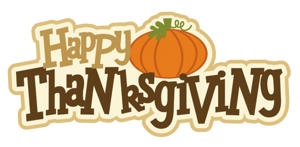 Happy Thanksgiving to you and your family!
This is just a quick reminder that we will be closed on Thursday, November 26th and Friday, November 27th, 2020.
Our office will be back open on Monday, November 30th.
We hope that you have a wonderful holiday weekend and a painless startup after your holiday shutdown!
Ready to reduce your production downtime to protect your profits? Learn more about how purging compounds and process efficiency work in tandem.