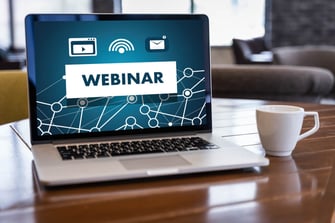 Cost savings go beyond production. Purging Compounds are sometimes seen as "just" an MRO product, but their value goes far beyond the processing floor. When used strategically, purging compounds help a number of different teams at your facility perform their jobs at a higher level. This presentation will explain how Asaclean® takes a holistic approach and works with different departments to help them succeed. If you want to learn how to set your plant up for success, this is a can't-miss webinar.
UL Prospector is hosting a free webinar on Wednesday, March 9th, at 11 AM EST that will show you how purging compounds make a difference across your organization. These tips will give you easy ways to make a difference in your company.
Join us on March 9th at 11 am Eastern for "

Beyond Production: How Purging Helps 6 Different Teams at Your Plant Improve Efficiency
."
Register today
! Attending this webinar will show you how Asaclean is able to improve efficiencies and benefit members of your team, including:


Process engineers and production
Maintenance
Purchasing and materials
Quality
Human resources and environmental health and safety (EHS)
Plant managers and finance
Want to get started on improving your process before the webinar?Learn how to reduce machine downtime with five quick purging compound tips for your injection molding application.