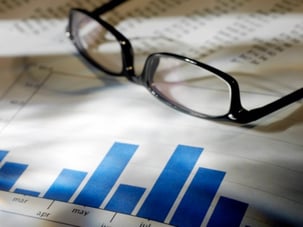 Many customers that I am speaking with nowadays are having issues with their resin supply. When you do have resin in stock you will most likely be completing longer production runs at a time, making sure you get as much product out of each run as you can. However, in between the production run, you may find yourself with some downtime while waiting for the next truckload of resin supply to arrive. Dual sourcing is a great way to avoid these down periods, however sometimes there is not much you can do but wait. While you are waiting it is important to make sure you are on top of things, so there are no delays in getting back up and running once the resin arrives at your door.
Always remember, that an empty machine is susceptible to contamination. At the end of production there will always be some residue in your machine, if oxygen is allowed to enter the barrel, oxidation will occur resulting in degradation of that residue. Once degradation occurs, black specks will form and these can be difficult and timely to remove when you got into start-up. Even worse, if not cleaned out properly at start up, the degraded material can break loose and contaminate material mid-production, leading to waste product. This may not happen immediately, but over time you will notice the black specks.
Here are 2 tips on how to make sure you are ready for production from the minute the resin arrives through your door:
1) Purge your machine immediately at the end of a production run - do not allow any time for the resin to degrade in the machine. Remember cleaning at the end of a run is much quicker and easier than purging at start-up.

2) Do NOT leave the machine empty. If at the end of the production run you are expecting to have some downtime – leave clean purge inside your machine. (Don't leave used purge inside – always refill the barrel with clean purge before you switch off). Sealing with a purge will ensure the machine stays clean and that you can go into start up with ZERO waste.
The benefits are two-fold – firstly, you do not need to spend any time getting your machine ready at start-up. Simply set your temperatures to where they need to be and go straight into production. Secondly, the sealing will have prevented any oxygen from entering the barrel, so there will be no nasty surprises of degraded material breaking loose in the middle of a run.
By following these simple purging tips any time you have downtime, whether it is for days or just a few hours – it can save you a lot of time and money, and ensure your production goes smoothly every single time.
Ready to reduce your production downtime to protect your profits? Learn more about how purging compounds and process efficiency work in tandem.